Network under attack? Black Lotus protects entire BGP networks through rapid provisioning of DDoS mitigation service on a global terabit-scale network.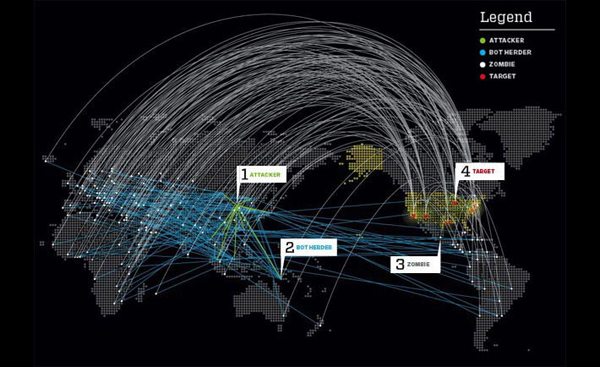 Networks
Black Lotus makes it easy to deploy carrier grade DDoS protection to any BGP network, anywhere in the world. Service providers and enterprises connect to Black Lotus through GRE tunnels, physical cross connections, or virtual ethernet service and receive DDoS mitigation from globally distributed points of presence. With Protection for Networks, inbound traffic is routed through Black Lotus DDoS mitigation facilities before arriving at the customer's network. Outbound traffic continues to route locally, minimizing performance impact.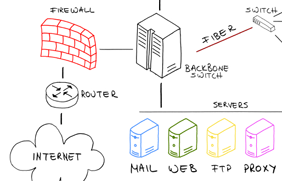 Benefits of Globally Distributed DDoS Mitigation
Enterprises using Protection for Networks benefit from Black Lotus' global footprint, high performance backbone, extensive peering, and industry leading DDoS mitigation systems, enabling defense against the world's largest and most complex DDoS attacks. By establishing connections to Black Lotus even networks without any native DDoS protection are well protected at a fraction of the cost of establishing organic mitigation capabilities. When enterprise networks are defended against DDoS attacks the company's revenue and reputation remain secure.
Service providers such as datacenters and hosting companies have unique DDoS protection requirements which require purpose built solutions. Protection for Networks was designed with the hosting industry in mind, allowing service providers to defend their entire network against DDoS attacks and enabling them to resell DDoS protection service without the need to maintain these capabilities on site. Many service providers offer DDoS protection via Black Lotus as a white-label solution which improves company reputation, customer retention, and provides an additional stream of revenue.
State of the Art DDoS Mitigation Facilities
Black Lotus provides carrier grade DDoS mitigation service through state of the art, globally distributed facilities in North America and Europe, with extended service available anywhere in the world. Capable of defeating the world's largest and most complex attacks, the Black Lotus network has earned numerous awards for its scale, capability, and success in guaranteeing the defense of service providers and enterprises.
Key capabilities of the Black Lotus network include:
Global terabit-scale network with over 1 Tbps of active DDoS mitigation capacity
Datacenters and DDoS mitigation facilities throughout North America and Europe
Global service delivery via GRE tunnels, physical cross connections, or virtual ethernet service
Extensive peering and high performance transit capacity with NTT, GT-T, Level 3, Equinix, and CoreSite
Redundancy at every layer of service with zero single points of failure
Native IPv6 DDoS detection and mitigation capabilities
In 2014, Black Lotus invested an additional $6 million in order to expand its global footprint, improve performance, and guarantee continued defense against attacks expected to exceed 800 Gbps by 2015.